The Perfect Picnic With BC Tree Fruits Cherries!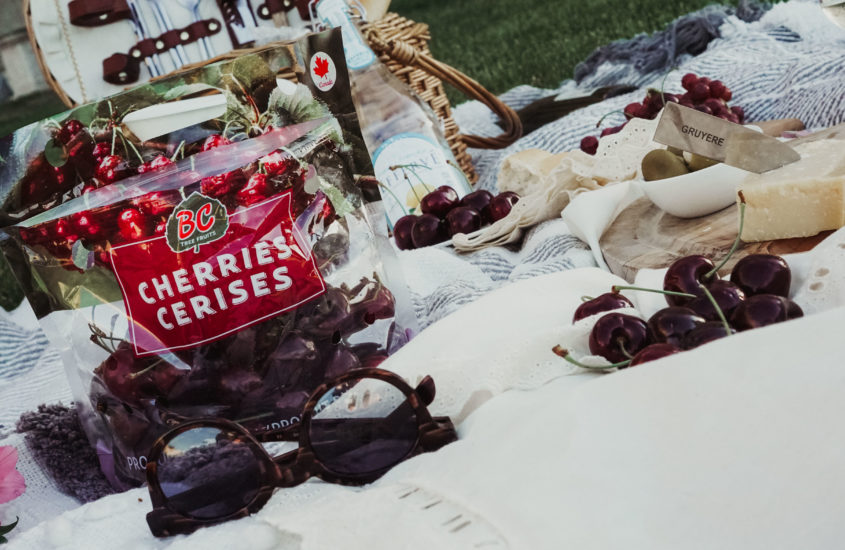 Sweet, sweet, summertime… is there anything better? Yes- being a teacher in the summer, that's what's better! School's out, the sun is shining, the days are just waiting to be filled with adventure, and BC Tree Fruits cherries are in season!
I absolutely love picnics! From the adorable basket and blanket to the delicious snacks and scenery, what's not to love? They're meant to be relaxing and fun and that's why BC Tree Fruits cherries are the perfect addition to any picnic. It can be easy to get caught up in the preparation so keep it simple, especially when it comes to the dessert. Simply give some cherries a quick wash and toss them (gently) into the basket. They make the best dessert- no fork, knife, spoon, or plate required! Not only are these beauties absolutely delicious, they're full of antioxidants making them a dessert you can actually feel good about eating!
Like most good things, BC Tree Fruits cherries aren't around for long. They're only in season for a limited time (4-5 week window) so enjoy them while they last! Run, don't walk to your local supermarket to grab some, but make sure you look for the leaf, that way you'll know the cherries you're getting are fresh and local- you all know how I feel about supporting local! These premium cherries are grown in the Okanagan Valley and with fruit grown this close to home using natural and sustainable methods —this is about as local and fresh as it gets!
So the next time you decide to have a picnic or any summer adventure, remember to keep it simple! Spend your time making memories, not preparing for them! Grab a bag of BC Tree Fruits cherries and get on with the fun!
Learn more about BC Tree Fruits Cherries and try them out for yourself! Plus, visit their food guide for more delicious recipes!

This post is generously sponsored by BC Tree Fruits, the opinions and language are my own and in no way reflect of BC Tree Fruits.